Cyclists offering rewards, Critical Mass & fugly concept cars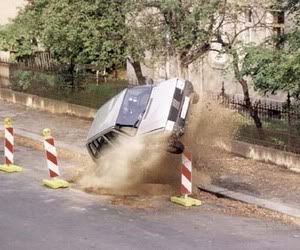 wrong colour, wrong place, wrong Fiat Uno, but still a awful little car.

Daily News - Cyclists offering reward
Two Durban cyclists are offering a reward of R10 000 and have hired a private investigator to help track down the driver of a green Uno who has been terrorising cyclists on the freeway. On Saturday Nino Chidoni, 50, had a narrow escape when he was deliberately hit by a car during a training session. He suffered two fractured vertebrae. Now Chidoni and fellow cyclist Arthur Limbouris are offering R10 000 for information that would lead to the arrest and conviction of the motorist



While many people would prefer due process and avoid the slippery slope towards vigilantism, some cyclists in SA are taking more proactive action.
Also, a article from
bicycling.com
pertaining to java & cyclists.

I'd sooner prefer a well-deserved beer after a ride. Which may happen later tomorrow night, after some of us may of gone for a ride through the inner suburbs. Which in the long standing Melbourne Critical Mass tradition of not really knowing whats going on - can not be confirmed or denied at this stage.
You know it makes sense.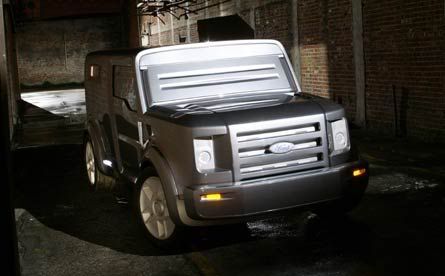 Found this
monstrosity
courtesy of
velorution
.
What a absolute horror. Pays more than a passing resemblance to the cars depicted by
Andy Singer
,
see below.