Freeway Views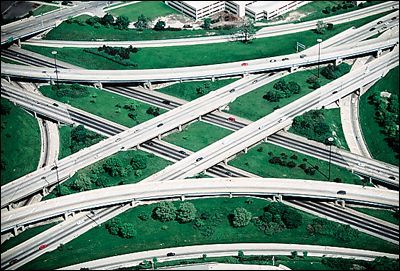 It's Novel. It's Unique. It's Shithouse.
Design change to accelarate tollway

Instead of going under, the new freeway will fly over major roads, saving construction time. The controversial Mitcham-Frankston tollway - or sections of it - could open before its late-2008 construction deadline, after major design changes. Road builder ConnectEast has overhauled the design of three key interchanges to minimise traffic disruption on existing roads, slash truck movements, quicken construction and save millions of dollars.


Herald Sun: Plan to lower age for driving licence

Victorian lawyers have recommended the state's driving age should be cut to 17 – provided new drivers face curfews and passenger restrictions. The trade-off, aimed at giving young drivers more experience with less risk, has been proposed by the Law Institute of Victoria.
Doesn't that inspire feelings of confidence for all road users.

Grim future for transport
A leaked report has called on the State Government to invest in public transport. The State Government needs to drop its debt-shy approach to public finance and borrow hundreds of millions of dollars to improve public transport and roads if it is to salvage its troubled planning blueprint, Melbourne 2030. In a confidential draft report on Government transport policy, a high-level advisory group has warned that without a dramatic increase in transport spending, Melbourne 2030 is doomed.
Refer here for Alan Parkers response. Lengthly but certainly worth an appraisal.

Hills starts defensive roadshow
Three weeks after being caught off guard by a $2.2 billion takeover bid from toll-road operator Transurban, Hills Motorway has belatedly started poking holes in the offer.