More happiness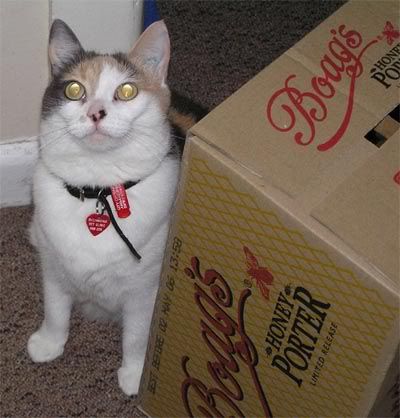 Much happiness in our household. Even the All New Honey-Flavoured Calico thinks so.
Not forgetting - I'm a Cascade drinkin' Southerner
In a move sure to bring a smile to beer drinkers across the country, J. Boag & Son has today re-released their much celebrated
Boag's Honey Porter
. Boag's Honey Porter's first limited release was brewed in 2003. The beer quickly generated a loyal following, and as only 12,000 cartons were produced, it soon sold out. The beer must have also struck a chord with the beer experts as Boag's Honey Porter was recently listed in the top 20 Australian beers, past and present. Boag's Honey Porter is brewed with uniquely Tasmanian ingredients, most notably Leatherwood honey and Van Diemen hops.