Say, who missed out on Commonwealth Games MTB tix?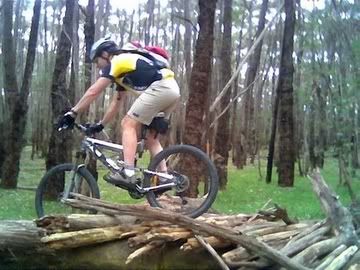 State Mountain Bike Course: Lysterfield Park
Actually, just about everyone we know missed out. Looks like because the tickets were free, lots of plebs, er sorry, people grabbed them. Because they could. Doesn't mean they're actual fans of the sport. I tell you

now,

there's gonna be a reckoning in 2006

..
...so hang onto your hard hats and commence swinging those mattocks, we're tunnelling in via Lysterfield McMansions aka Nappy Valley....