Big Weekend Coming Up!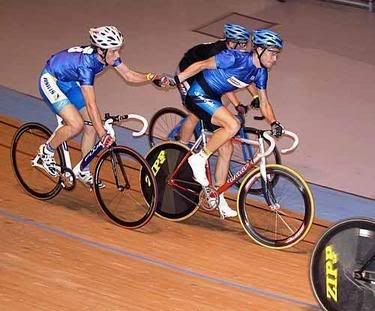 Madison 04 - photos by hippy
Ok, for starters -
2005 Australian Madison Championships
this Saturday 5th February. Go to Vodafone Arena, Melbourne Park - buy ticket, go to infield, watch the action, drink beer. The Madison is simply the most exciting track event you'll ever see - even the spectators are left breathless!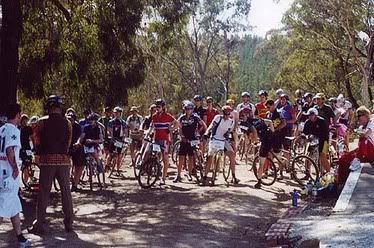 SSNats 03 - Pre-race briefing - photos by me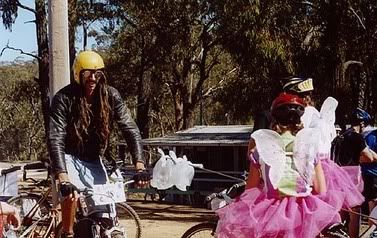 SSNats 03 - Damo & the Fairies - photos by her again

As for the SS Nats expect to see general tomfoolery, gentlemen dressed as ladies, gingham frocks, pinstripe suits, g-strings, wool clothing, possible nudity & copious amount of beer. And singletrack. Sounds like fun.
Got me a plan. Now better post this out to the PubBUG list.
NB: Note to Bikesoiler & self: must remember to tape
Cycling Central
at 11.30 Sunday, damn awkward timeslot & we keep forgetting about it...
In unrelated non-cycling news I would like the
Mad Monks
head on plate.