The House of Bikes, Beers, Cats & Dogs on the move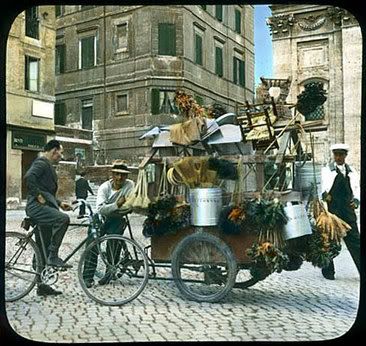 About five or six of these should do the job
Due an impending transgalatic warp in the spacetime continuum, cfsmtb management shall be temporarily out of low earth orbit. We're relocating up a big hill. No more landlords. Huzzar!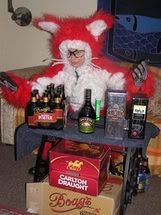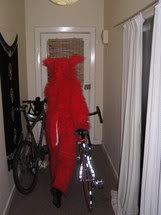 (a). Cadel! Cadel! Be gentle on yr collarbone! (b). Off to the bottle-o for more bevvies
Management also passes on their most humble apologies for not continuing the Le Kitty TdF coverage. Unfortunately the constraints of packing a household, bad news, TdF and Having A Life have interfered. Le Kitty promises to return. For your enjoyment during the interrum, we're scored an pdf of a

certain bicycle repair manual
. The 857 page version. So if you would like a copy, discreetly
email us
.
Bits & Pieces
:: Tour de France dream run ::
Bravo! Simon Gerrans Bravo!
Congrats to Jamieson's finest! cfsmtb management is incredibly fond of
Jamieson Raspberry Ale
. If we can track down a slab locally, we'll be having several in Simons honour. Bravo! Bravo! Bravo!
:: Best-ever cat & bicycle discussion ::
Stray Kitten Rescue on Tour de Cowpens
:: 10th Birthday Party ::
Sydney Critical Mass turns TEN on 29 July 2005
and YOU are invite to join the celebration.

:: Cyclingnews ::

Hour record broken by Sosenka in Moscow


:: Clean Air Initiative :: Asia promotes and demonstrates innovative ways to improve the air quality of Asian cities through partnerships and sharing experiences.
:: TIME'S UP! ::
Press Release
The quality of life in New York City would be greatly enhanced by improving the City's bicycling infrastructure. The lack of a safe environment for cycling is holding back progress in improving air quality, reducing asthma and obesity rates, and decreasing vehicular congestion as well as dependency on fossil fuels.

:: US news :: Serious butt kicking action going on courtesy of the blogosphere.
Court Nominee In the Eye of the Blogger Swarm
:: Swedish news :: Why can't people stay home or catch a taxi?
Volvo asks Sweden for licence to drink-drive
Australian Homework Time ::
Petrol may reach
$2 per litre
in the not-so-distant future. All I can say is boo-hoo, we Victorian beer drinking folk have to contend with forking out $2.20 per 285ml pot. Now based upon the table to be found
here
; calculate the approximate pricings per beer measurements vs petrol prices at the bowser. For your respective state. Damn motorists, whinging about everything. We're taking up the homebrew option.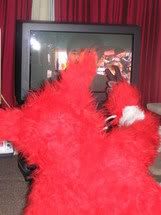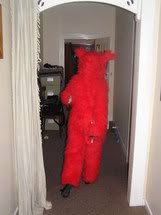 (c). More bird flipping, but no more cooking tips. (d). Catch the breakaway. But don't break the seal.
.....The race radio is crackling through with information about an early breakaway from the peleton, she leapt across that gap like a scalded cat. The group has split into two halves heading towards the little room. She's nearing the end of her pain...