Le Tour bonheur!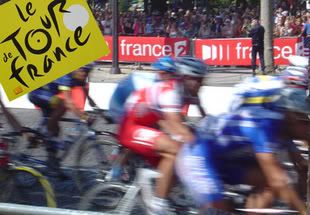 Ai-ai-ai-ai-aie

Salutations fellow nutjob's, opps, tifosi. To your bicycles, teevee & computer monitors! Le handy links to keep you informed, over excited and sleepless for the next month!


:: Le Site Officiel
:: Le FD's Definitive Guide to Setting Your VCR/DVD Correctly for Australian Eastern Standard Time
:: Le SBS - All stages live on SBS from 2-25! Tres bon!
:: Le Cycling News
:: Le Daily Peloton
:: Le TdF blog
:: Le Bicycling
:: Le Googling for Tour News

Le Local Stuff
Le Events at Cafe Racer, Belgian Beer Cafe Cycling Club, MBTC, Carnegie Caulfield Cycling Club, the St Kilda Cycling Club Peloton Ball. Or ask around for who's got the biggest telly/beer fridge etc. If you've got a Melbourne TdF thing planned, drop management a email & we'll post it up.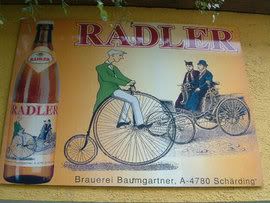 Enjoy a Radler or two

Le PubBUG ? Er um, a event will be possibly organised when we can be arsed. Le Goatage this Friday 8th July. Usual Goat place. Le beverages and light refreshments available on premises. La Ladies & Le Gentlemen welcome, but please polite and bring a bicycle.
IN BREAKING NEWS, Le Big Red Fat Cat will be providing a CILEO Web-Exclusive with a Stage by Stage commentary. Stay tuned.