The subconscious is a funny place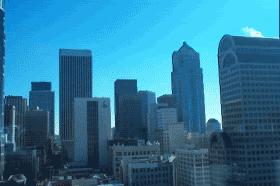 Image courtesy of

Dalliance

A couple of days ago, like many others, I awoke to ABC Radio with news of a Sydney apartment block partially collapsing, apparently due to work on the Lane Cove Tunnel. Interesting thing was, *one* was still adrift in sleepy mode. The first function my erstwhile subconscious did was to randomly shuffle throught it's mossy memory circuits and sample the
'heugh'
David Byrne vocal bit from Talking Heads "Road to Nowhere". Quickly followed by an arresting visual of Melbourne General Cemetery as Peter Lalors
grave & associated marble mausoleums disappeared from view with startling cartoon

POP

sound effects. As I said, the subconscious is a funny place. Was it passing political comment upon the proposed tunnel linking the Eastern and Tullamarine freeways?

Ahem

. Other news - I have a pair of Salsa crosslevers. Spiffing! And, this is up. Finally. That was a very long website gestation. Must train properly now & eat more bananas. Or imbibe more fine Goat beer.



Now here's a heap of stray ephemera
:: Want to attend Bicycle Victoria's 2005 AGM? Then please RSPV by CoB today (Friday) and get those Proxy Votes faxed in by 8pm Saturday.
:: Melbourne: Protest against new freeways: Join the Coalition for People's Transport protest outside the VECCI summit, when proposals for new freeway projects will be released.


::

Critical Mass 10: Purely self explanatory for Melbourne folk.
:: Alice Anti-Nuke Critical Mass


::

Castlemaine Fat Tyre Festival and 2005 Australian Single Speed Nationals. Be there.



A right pair of familiar sillybillys at Oct's CM-Melb. Arrrrrr me hearties!


:: International Critical Mass round-up
:: Scotland Yard plans to treat Critical Mass a organised crime

. Until now, the ride has enjoyed benign policing designed to minimize its impact on other traffic. But last month, officers - themselves on bikes - handed out leaflets explaining that, in future, if the Metropolitan police was not informed in advance about the ride, then it would be deemed an "unlawful demonstration" and participants "liable to arrest". This Friday will be the first test of the "get tough" stance. . .




::

Massive Critical Mass Defies SOCPA Exclusion Zone

:




"...it's a friday night, it's like a fucking party, it's like an RTS on bikes!"

Cyclist from Birmingham





Me want purdee Hello Kitty bike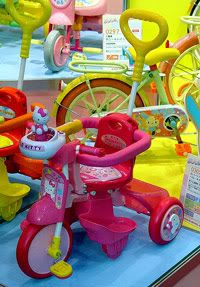 :: UK:
Homes builder's bike incentive
. A Bristol homes developer is offering residents the use of a pool of electric bicycles with a top speed of 15mph to help them beat traffic problems.
::
Best Photoshopped Picture Ever
: Major bitie session followed by the Simultaneous Hind Leg Kick of Death!!!
:: From
weez
: Bike
blingbling
::
More fun
! ::
Yet more fun
!
a.b stuff
The Cats that ate Cars
::
CF admin has a bingle
::
Huge C#@p!!!
::
Cycling is not dangerous
::
My first ride back from road rage incident
::
Shock horror! a.b is really a Lefty clique!
::
A new ride :-)
::
Smogbox Colloquisms
Another appearance lined up for this month.....
Eugene
, where are you Eugene, we're waiting for you....in court..