Bwhahahahahaha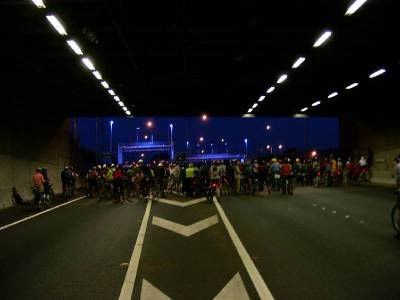 $25 entry?!? Sod off, we rode thru for free. Now where's the pub?
So it's
different
when the Hun organises a run thru the tunnel and over the
Ronald Ryan
? Lets pray for the runners benefit, Transurban pumps more oxygen into the Domain Tunnel. From memory, it stinks down there (if riding through on a bike). Yeah, handing over 25 quid and brown nosing to the appropriate authorities/corporate spin doctors makes a
world of difference
. I suppose from another perspective, when the energy crisis whatever kicks in, CityLink tunnels could be utilised for mushroom farms, wine storage, Goth nightclubs or taking the horses out for adjistment on the 'G and Goschs Paddock....