Donald Horne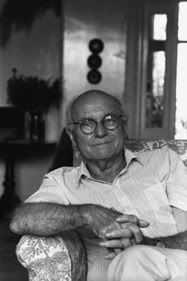 Donald Horne dies at 83
The Lucky Country, Australia is a lucky country, run by second-rate people who share its luck.

Ironic how that became quoted out of context.
I think we should realise that 'the lucky country' provides a descriptive phrase, condemning Australia for what it was, whereas the clever country is a pre-scriptive phrase, suggesting to Australia what it might become.

Donald Horne - Australian Biography
Vale