Blinked and missed it!!!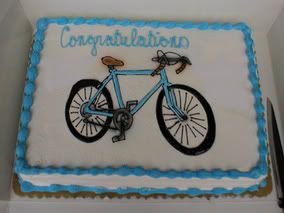 Holy Church of the Spinning Rims -

cfsmtb in low earth orbit

turned

ONE

this week.



Sheesh, the important minestones you miss when you're head down & brain off elsewhere. I feel like one of those Chinese spinning plate performers at the moment. What with the all WoJ business, interesting offers from certain peak organisations & a couple of bicycle-related interviews. Tip: keep your eyes peeled for a petrol price/bicycle themed article in a innercity Leader newspaper. Scintillating stuff. And RMIT's next Catalyst mag. Apparently people may find my haphazard holistic bicycle rants reasonably coherent. Even if it's only one or two sentences.