But wait, there's more!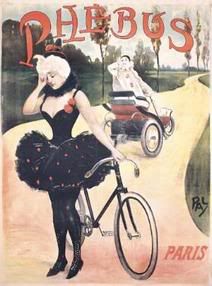 After the tiff, she simply couldn't hold back the tears. He paused and turned back. "But wait I didn't mean those cruel words. Can we still be friends?"



ACA (k) are broadcasting a story on them, us, whatever tonight at 18.30. More cats & dogs & strawman arguments? Or a pleasant surprise? Let us see.



Updates via a.b threads:
Holy s**t

::

Motorists will even hate us more now

::

Channel 9 beat up Cyclist Vs Motorists

::

Seriously though, it ain't all that bad, Read these Words of Wisdom

.



And More Words of Wisdom, *cough*, Brutal Sarcasm from
Dr Henrik Ziegler
.
Victorian Government report on road rage

, Inquiry Into Violence Associated With Motor Vehicle Use
Obtain a hard copy at Level 8, 35 Spring Street, Melbourne. This report has been tabled in Victorian Parliament. The Victorian government has until October 2005 to respond. This report has gone to both Upper and Lower houses, so contact your local member, and politely enquiry what is to be done about these recommendations. For letter writing tips and contacts, refer to the Resources and Skills links listed below the Flickr gallery in the righthand margin of Bicycle Justice.



Friday Update:
$50,000 for Amy Gillett foundation
An interesting combination of cycling & advocacy groups, although on a minor note, I'm really over the zeroing in on remarks with possible negative connotations.