Melbourne Meedya Spin Cycle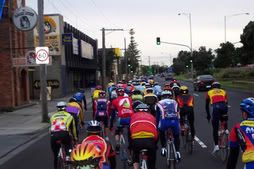 Introduction
You wouldn't have to be a cyclist, or even hiding under a small pile of rocks here in Melbourne to realise the meedya have again targeted those two-wheeled road locusts. Instead of reviewing the usual hyperbole-laden
rhetoric
, lets follow the discussion via what cyclists are saying...
::
AIS Womens Bunch Hit in Germany
::
Licence demerit plan for cyclists
::
Seven news tonight (Melbourne)
::
ABC Stateline Victoria
::
Attention Melbourne Hell Riders
::
Cyclist down, motorists throw abuse
::
On Friday evening, ABC Stateline Victoria
broadcast a fair and balanced appraisal of issues facing cyclists when riding on the road. Sounds like roadies and recreational cyclists have finally realised we're encountering the same road issues. (shock horror!) And bridges are being built.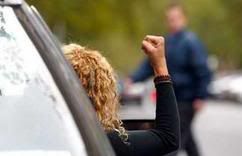 Calls for increased safety for cyclists on our roads
Australia's cycling community paused today, to remember Amy Gillett, the Olympic hopeful killed on a training ride in Germany. As family and friends attended her funeral in Ballarat they remembered a young woman who lived her short life to the full. But the road accident which claimed her life, and put her five riding colleagues in hospital, has sparked an amazing reaction and led to calls for increased safety for cyclists on our roads. Stateline went to see just how safe our roads are for those using pedal power and hear the plans afoot to increase rider safety and accountability.



Seriously though, there's too much hyperbole, misinformation and downright garbage being spun by the commercial media. Unfortunately it could be seen to influence brainless opportunists to target cyclists, ie: refer to the 'Cyclist Down' a.b thread linked above and this Victorian Police Press Release:

Appeal for witness to Black Rock hit-run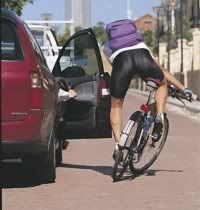 Not unsurprisingly
The Age
has seen its
fair
share
of
pro and anti cycling
letters gracing its pages. (The Hun? If there are letters, email me) Yes, yes, we live in a democracy and the population are entitled to their P.O.V. If you too, wish to express frank opinions with the masses,
Bicycle Justice
has a letter writing guide. Also while you're over there, refer to the Resources & Skills links listed below the Flickr gallery in the righthand margin. Returning to The Age, unfortunately it seems that a Letters Editor had a brainfart and let this one through.
Physics holds key


Having spent 30 odd years driving in Melbourne traffic, before escaping to the bucolic delights of southern NSW, I was surprised to discover that Melbourne still has a problem with latte-drinking, Lycra-clad, God-I-own-a-bike, therefore I own the road, cyclists. I can't understand the problem. Say, on average 90 kilograms of cyclist versus 2000 kilograms of car? No problem! Just leave it to the law of physics and it will sort itself!

Frank Smith, Oaklands, NSW
Ladies and Gentlemen, can you spell

i n c i t m e n t

? Mr F. Smith maybe a
worldclass fucking
idiot, but The Age has surely breached several points of its own
Code of Conduct
and
Professional Practice
More on a.b ::
Sick people out there
:: and long thread on
CM-Melb
Where do I go if I have a complaint or comment to make about The Age?

Please call (03) 9604 1138. Comments received from readers are reported to editors and senior management. Readers can also contact the department via e-mail:
feedback@theage.com.au
Off you go now, you've got homework. Fortunately,
Tuesdays Letters page
(2/8)
saw an intelligent and eloquent response.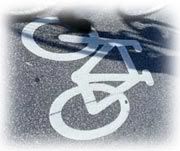 Tasteless response


I AM saddened that Frank Smith (Letters, 1/8) cites physics as a solution to motorists' road rage directed at cyclists. At best it is tasteless given the tragedy faced by the Australian women's cycling team in Germany; at worst, I wonder if the car driver in the weekend's Beach Road hit-and-run incident, which left cyclists injured, feels validated by such comments. Perhaps Mr Smith would like to substitute other vulnerable road users for cyclists: the elderly or the very young? Or is it just the social habits and sports attire that warrant "physics" as a solution?

There is a problem on the roads. It is the lack of enforcement of laws regarding speeding, running red lights, using mobile phones and a plethora of other dangerous activities. Some are specific to motorists, some are common to motorists and cyclists. I would rather not have physics take care of the problem of motorists using mobile phones while driving past a cyclist; I would certainly not advocate the use of a motor vehicle against anybody simply because the driver is offended by their taste in beverage and dress.

Alison Brookes, Kensington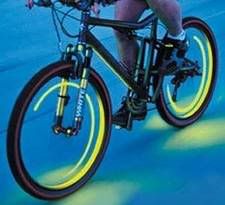 Where to Now......?
I posted out a request on the CM-Melb list yesterday for info, ie: tips, advice & keeping events in perspective. There's already a dedicated blog
Bicycle Justice

and WoJ email group
.
If you have further links or handy tips, email moi & I'll post them here.
I really don't see a point duplicating another group over the Wheels of Justice stuff we did a couple of months ago. Despite the different events, it's all the same issue. Well, to me anyway.

A couple of us usually meet up down at Mountain Goat Brewery on Fridays (ie: PubBUG) So, if your free, in Melbourne and wanna informally discuss stuff, media strategies, beer....then rock up post-6pm right here:

Friday 5th August, Warehouse 1, 18 River Street Richmond.

(entrance is on North Street just by the corner of Clarke St)

Goat Management allows your trusty bike to be parked inside the premises & the doorbloke is very nice.

Lets gets the Melbourne Wheels of Justice rolling. Weather permitting.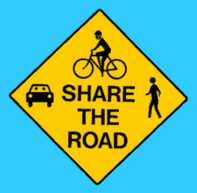 For Cyclists - Advice and Nifty Tips
Here's several links and useful tips to counter the recent negativity and pointless fear factor. Even if you're not a cyclist, read on and increase your awareness of what we have to encounter. If you're a cyclist, brush up on your knowledge.
Victorian Road Laws For Cyclists: Part 15 -
Victorian road laws for cyclists
Bicycle Victoria - Harassment and road rage – What you can do
It can be a frightening and intimidating experience to be harassed while riding your bike.
Most bike riders are shaken and angry after an incident but feel powerless to do anything about it. Depending on the exact nature of the behaviour there are a number of steps you can take.
Bicycle Institute of South Australia:

Road Rage and Road Abuse
Road rage, in which one road user aggressively injures another, is extremely rare. Injuries due to other causes are much, much commoner. Road Abuse, which is where cyclists experience abuse or rude behaviour but not injury, is more common. It's unpleasant, but very very seldom escalates to road rage. Nevertheless, we need to know good ways to handle Road Abuse.

How to Not Get Hit by Cars

by Michael Bluejay


This page is reproduced from BicycleSafe with modifications for Australia. This page shows you real ways you can get hit and real ways to avoid them. This is a far cry from normal bike safety guides, which usually tell you little more than to wear your helmet and to follow the law.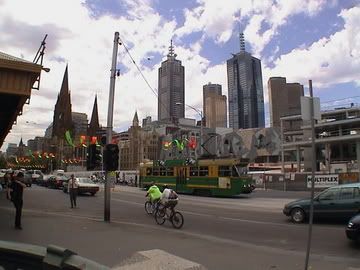 From
the urbanbicyclist project
::
top tricks 'n hints for RIDING IN TRAFFIC

:: Melbourne City Rider Guide, text reproduced here by permission (ta!) Urbanbicyclists quickly learn to beat city traffic to get around safely & quickly. When riding in traffic be confident & visible but prepare for evasive action!



Use the Street Space
· Use sightlines to find gaps in the traffic and look ahead and around corners.
Changing Traffic Lights
· Ride over black circular traffic light sensors at intersections to change the lights.


Take the Lane / Share the Lane


· Depending on lane width and traffic speed use the remaining space or take the whole lane.


Positioning In the Traffic Flow


· Be aware of drivers' blind spots next to rear doors. Use vehicles for cover at intersections (cross tram tracks at wide angles). Be aware of what's behind you. Look for any gaps in the traffic pattern and immediate street environment such as spaces between parked cars, kerbs and buildings.



top tricks 'n hints for WET WEATHER URBANBICYCLING




Preparing Your Bike


· Make your own mudguards using drink bottles or plastic folders. Keep a plastic bag stuffed under your seat for waterproofing when parking in the rain. Clean your brakes & rims after rain.


What to Carry


· Get a good waterproof jacket, don't compromise on style!
· Spray your shoes & bag with waterproof sealant.
· Carry a spare pair o socks in a plastic bag.
· Keep a change of clothes at work/uni. Get a good bag. Use plastic bags inside for your books etc.


Riding In the Wet


· Watch out for slippery metal grates and covers, especially when turning.
· Beware! Puddles may be deeper than they seem.
· Remember you and others will have a longer braking distance.


top tricks 'n hints for RIDING AT NIGHT




Bikes can get you home long after the trams 'n trains have gone to sleep.


· Don't be afraid to go out in the early hours of the morning. There are few cars and the streets are empty!


Lights


· Use front beam lights to see and flashing lights to be seen. Lights on your helmet are more visible.
· Buy lights that take standard battery types. (AA or AAA)
· Carry spare batteries in your puncture kit.


Being Reflective


· Add reflective material, tape and stickers to your helmet, clothing, shoes, bike and bags.
· Reflective tape, fabric and stickers can be sourced from hardware stores, boating and cycle shops and road construction sites.


Riding Behaviour


· Watch out for drunk pedestrians who may lunge at you.
· Look for car headlights at side streets and from behind.
· Riding at night can be LIBERATING!



top tricks 'n hints for LOCKING YOUR BIKE




Which Lock To Use


· Cable locks are easily cut.
· Get a good d-lock, the more you spend, the better the lock.
· Use a cable as well for extra security.


Where 'N How to Lock


· Don't lock to poles that can be lifted out of the ground.
· Lock in visible areas with lots of light and pedestrian traffic.
· Check your lock before leaving.


What Does Your Bike Look Like?


· Remove your lights etc or secure with super glue or cable ties.
· Disguise your bike with stickers; wrap the frame with electrical tape or old inner tubes.
· Replace quick releases with bolts or secure with hose clamps.
· Get your bike engraved (free) by the Bicycle Police 9247 5517


If Your Bike Is Stolen!


· Report it to the police visit pawn shops with a photo/description of your bike. E-mail the urbanbicyclist project



top tricks 'n hints for DODGING DOORS




Scoring the Door Prize


· Parked cars can be more dangerous than moving ones.
· Car doors are the number one cause of bike accidents in the city.


It's Illegal to Open Doors into Traffic


To avoid doors look:
· through CAR windows for heads
· in mirrors of trucks and vans
· at cars that have just parked
· at cars' tail lights


Riding In the Door Zone


· If you can't see into cars, ride slower or move out of the door zone.
· Be aware of what's behind you if you have to swerve out.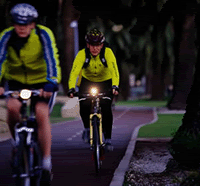 Don't be afraid to take a lane if you're being forced into the door zone




If A Door Opens In Front Of You!


· Don't waste your time fiddling with a horn or bell, go for your brakes and scream!
· Move out but don't swing into traffic.


If You Get Hit


· If you get doored and injured or damage results, it is a traffic accident and details must be exchanged. Report uncooperative motorists to the police.



ACCIDENT?




You will go into shock


· Although it is difficult to prepare for this, understand you and others involved will not behave rationally after an accident.


Ensure the scene is safe before taking further action.


· You must give assistance to any injured person. Call for police and an ambulance if required. Dial 000 on any phone. Record the number Plate, Model and colour of all cars involved in the accident. Include a description of the drivers. Before people leave Collect names and phone numbers of as many witnesses as practically possible.


Exchange details


Names, addresses, vehicle registration and vehicle owner details should be exchanged with all involved. Collect insurance details from all motorists involved.


Record All This on Paper Keep a Copy for Yourself



© 2002 The Urbanbicyclist Project urbanbicyclist@urbanbicyclist.org
This material may not be used by private or public organisations without permission; we will happily and promptly arrange permission for non profit use!