Do something useful!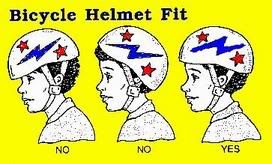 In the Melbourne area? Have a spare bike helmet or two? Then read this.



Hi, recently we've been acquiring bikes for many of the asylum seekers that come to our centre. Bicyles are a great way of getting around for Asylum seekers in particular as many of the individuals and families that visit the centre are prohibited from seeking employment, have no access to medicare or centrelink and are restricted from most mainstream government services and are therefore without money.

This in turn makes it tough for asylum seekers to get out and about. In addition to this riding a bike is a great thing to promote, the problem is that once people are given bikes they cant afford to buy a helmet and we can't find a charity that supplies helmets. So, if anyone has helmets they can donate or has ideas on shops or organisations that might donate please contact us at the Asylum seeker resource centre (Casework) 67 Jeffcott st. West Melbourne ph: 9326 6066 email: asrccasework@yahoo.com.au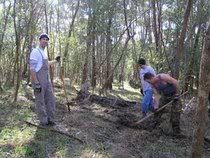 Who's that sexy chap on the left?
In the outer Melbourne area?

Want more singletrack? Then pick up a shovel and help out at
Lysterfield Park
. Sunday 2nd October, 09:00, Hallam Nth Rd. Bring the usual gear, boots, gloves, etc. The PV-MTBA tool trailer should be available but bring a steel rake or rakehoe if you have one. Promise of a BBQ & Munchies!