Silly Duffers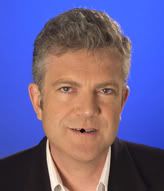 Messers Duffy & Pascoe: would you buy a used car from these
flash cnuts
blokes?
Off yer bike - for the sake of all of us on the roads


It's time to get bikes off our roads. As a mainstream form of transport, the bicycle has proved itself the equivalent of communism: a lovely idea that failed dismally in practice. Bikes are dangerous to ride and slow traffic, which creates more pollution. For the good of all of us, we need to ban the bike.



*ahem* *cough* Now where was I .... cfsmtb management cannot add anything further of significance to this dialogue, other than what's been previously mentioned about Messers

Duffy and Pascoes

neo-surrealist anti-cycling diatribes. SMH

readers

feedback

said it all

. Mondays Crikey email included several ripper

Your Say

comments. Oh, referring to the immature images featured above, one indulged in estimated 30 seconds tweaking around in 'shop. And I humbly realise this is nowhere near

Fluteys extraordinary expertise.

Final bookends on the subject: we present the obligatory aus.bicycle saga, and the Crème de la Crème with Farkins *Insert childish farting noise here*. A superb critique.
Lite relief, yesterday we also indulged in a spot of subtle
monkeywrenching
(ie: the "find - replace" function) and scored at least one sucker. tee-hee. In more serious bicycle advocacy news, pop over to
Bicycle Justice
for Team WoJ plans at Januarys
Amys Ride
. Also I'll have a update soon regarding

The Wrath of the H*lm*t Gods

incurred riding home from Melbourne Cup on Wheels. Not comfortable reading. Are some cyclists being monitored by an malignant omnipresent
force..? With luck, by this time tomorrow, my normal bodily functions should return with the ability to (a). breath deeply (b). sneeze without pain (c). bend normally.