Black and White Boy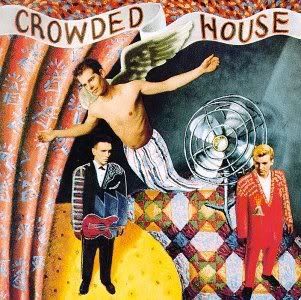 Aussie rock legend found dead

Hester, 46, the father of two young girls, failed to return from walking his two dogs, Stan and Rose, on Saturday night. Police later found his body in Elsternwick park near his Melbourne home. They said there were no suspicious circumstances and friends said they had been unaware of Hester having been depressed.


Sadly, the dream is over for rock's joker

Paul Newell Hester was an Australian character. A larrikin of the first order. And a bloody good drummer.



Like many other Enz and Crowdies fan, I'm staring blankly at a computer and listening to the last Crowdies album. Just don't how to make any sense of Pauls death. Suicide is so irrational.



RockWiz's Brian Nankervis said: "He could be everything and anything in one go. He had a lightning wit, he could be wonderfully sensitive, clever and unpredictable."



Last week, while we were watching the credits of
Spicks & Specks,
I saw
Noel Crombie
credited with set design. Started thinking of all that incredibly talented Split Enz/Crowdies tribe, like Tim Finn, Phil Judd, Eddie Rayner, Paul Hester...what are they up to now?
Still so young to travel so far, old enough to know who you are, wise enough to carry the scars, without any blame, there's no one to blame
Paul, you made a difference. You made us laugh. Tragically, you've got all of us
crying now
.
Later updates:
The Age, Paul Hester articles + links
The Finn Brothers
- Message from Neil, Mon, 28 Mar 2005

"It was with deepest sadness and shock that I learned yesterday of the passing away of one of my closest friends, Paul Hester. Nick Seymour will be joining Tim and me here in London today to share our grief. The Finn Brothers shows this week at the Royal Albert Hall will go ahead as we don't know what else to do at this time other than to be with those closest to us and Paul and to play music to remember him by. Our hearts go out to Mardi, Sunday, Olive and all of Paul's family."
Fans should keep checking this website www.finnbros.com for news on the rest of the Finn Brothers tour. For fans wishing to share their feelings with each other a special forum has been set up on the frenz.com site