'Why are bike riders are taking up more space'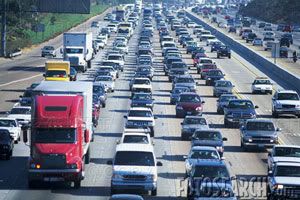 Well no one told us
Who ever came up with that stoopid headline must of had a brainfart. The article in question is part of a new monthly guide 'Local Life' in the 'Metro' liftout in Wednesdays
The Age.
Can't find anything online, looks like a joint venture between The Age, local councils/
Municipal Association of Victoria.
As the article has a big mention of
Yarra Councils
cycling activities, I wouldn't mind a scan or ocr text.(pleaasse) The national award Yarra won last year still has me mildly bemused, absolutely no mention of it on the councils website, even after several enquiries were made.
Put-in-a-submission-for-award-oh-yeah-we-won-the-award-oh-thats-nice-but-don't-promote-cos-its-all-a-bit-awkward-at-the-moment.
Can anyone actually find a mention of this award? (bar the
Cycling Promotion
or
Australian Bicycle Council
websites.) If its actually found on Yarra Council website I'll be very surprised. Other discussion here:
Another bit of press (Today's Age-LocalLife)
Having fun getting around the CBD today?
ARE WE HAVING FUN YET?
Repeat, you must have FUN - Ron demands that you have FUN
.
Main streets in the city centre will be closed for five hours. The free event is being staged by Melbourne City Council and the Australian Grand Prix Corporation to celebrate Sunday's 10th world championship race at Albert Park. The lunchtime "race" will begin at Federation Square at 12.30pm, cross Princes Bridge to the Arts Centre, return along St Kilda Road and complete a block around Swanston, Collins, Russell and Flinders streets before finishing back at Federation Square.
It's all coming together now, the pieces fit the picture - the constabulary were simply practicing
crowd control skills
last Friday evening! You know it makes sense. Might pop down during lunch and see if I can find
Old Rice and Monkey Nuts
hiding under a brolly, lurking on a street corner, having hallucinations involving voices
......
once
again, just when I feel like the only Horatio-on-the-bridge-esque salmon bothering to swim upstream to die, it turns out I am a trout, surrounded and buoyed by the kindness and like-minded thinking of literally millions of other trout swimming with honour and common-sense to a lake of knowledge and contentment.
Yawn, more here
The Age: Your Say
,
Might take an interest if there was some actual competition involved, bit like the cricket.....
Cycle Speedway is a sport. Surf Life Saving is a sport. Pingpong is a sport. Formula 1 is not a sport.