Truck you, Australia Felix*
Welcome to the blurred neurotic life of the mid-oughties, pithily summarised by an old counter-culture hippy that we young whipper snappers should be paying more attention to.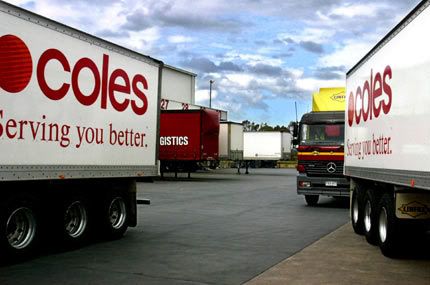 Truck you, the sheep's back, Truck you, Tasmania

Ah, memories, the smell of diesel in the morning. Cars speeding too close for comfort on Charles Grimes Bridge. Nervous eyes in the back of my head further down towards Montague and Lorimer. Please, I'm going straight through, don't cut me off because you're in a hurry to visit the Polly Woodside. Ingles intersection and curb hugging National buses. Windscreen glass and derbis crunch under the michelin wildgrippers. Williamstown Road on-road bike lane, B-double slipstreams. Overextracted bitter coffee at Garden City, straighten up the fluoro-orange vest, then head on down to work.
*with apologies to TISM ........Humphrey's thoughts on I Drive A Truck....much Like Don Walker's unnerving vicarious portrayal of the Vietnam Vet experience in Khe Sanh, TISM wrote I Drive A Truck from the perspective of someone who has no affinity for, no interest in, and absolutely no right whatsoever to be saying anything about the life of a trucker. As a matter of fact, TISM are deeply afraid of truckers, and would rather drive their sensible cars off the freeway into a pole rather than incur the wrath of one.....