GET WELL SOON KYLIE!!!!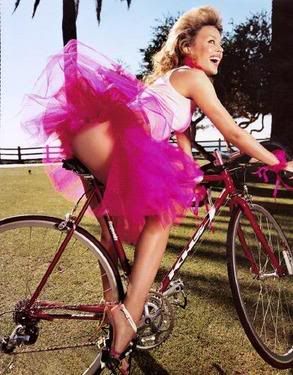 Kylie has breast cancer
Kylie Minogue has been diagnosed with breast cancer and has been forced to postpone her Australian Showgirl tour. The following statement was issued by her management:

'Whilst at home in Melbourne with her family this week prior to her Australian Showgirl tour, Kylie was diagnosed with early breast cancer. She will undergo immediate treatment and consequently her Australian tour will not be able to proceed as planned.'

Minogue said today: 'I was so looking forward to bringing the Showgirl tour to Australian audiences, and am sorry to have to disappoint my fans.

'Nevertheless, hopefully all will work out fine and I'll be back with you all again soon.'

Hey, I'll admit I'm not much of a fan of your music, but we're the same age and unfortunately entering that stage of life where health concerns become all too apparent. And, as I can personally vouch from recent health experiences, rather fucking scary. God bless you sweetie!