Bike n' Wheels hits Mt Isa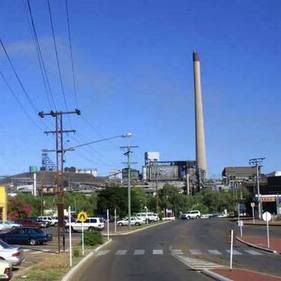 There's that ruddy great big chimney Velophile just mentioned

Day 21 to 24 - Boulia to Mt Isa
This road is also sealed to Mt Isa (300km in 3 days) and we camp two nights enroute. Mt Isa is the biggest town on our trip, so enjoy a day off to get back in contact with the rest of the world.

Proclamation: Mt Isa has MOBILE COVERAGE
Text message: Mt Isa has mobile service! And shops! Glad for rest day tomorrow. Where's the pub?

Good to see Velophiles got his priorities straight. So I gave him a congratulatory phone call to celebrate his good fortune. More: Mt Isa is a Thriving Metropolis, A Retail Paradise, Has Vegetation, A Very Big Chimney And Possible Broadband. Yes, someones been in the desert too long, but they had a crackin' wind assisted ride in from Boulia.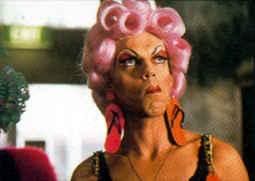 This Wednesday arvo, participants of Bike n' Wheels are organising a 'Drag Race' a la
Priscilla
style.

Darling, it's a Mining Town. Take care.....

Bike n' Wheels trackback:
It was bound to happen
Raining in Birdsville!
In low earth orbit around South Australia
Bike n' Wheels Expedition: Day 2
Big Desert Adventure!