Won't someone please think of the kittens!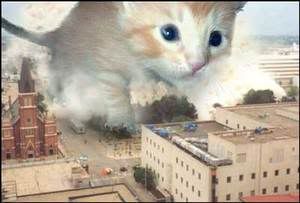 Breaking news from Santa Clara: Hordes of Giant Killer Kittens rampaging towards Yahoo HQ
b3ta's yahoogroup no longer in existance!
Site News: Yahoo please talk to us! Help! - our email list (with over 100,000 subscribers) has been deleted. We don't know why. If you work with the Yahoo! Groups department or know someone who does then please get in touch with me (robmanuel at gmail dot com). BTW: This means no newsletter today - sorry - but if there's no one to send it to, then we're not posting it.


posted by rob on 10th Feb at 2pm
WTF?!? Tech issue, major clusterfuck or censorship???? Check wiki for updates.