But that's the way I like it baby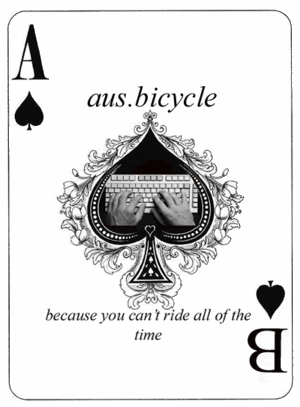 Yeah I've been el slacko on the blog front of late. But I've got plenty of excuses. Like a Having A Life and the usual shambolic crappy responsibilities.
Whatdoyathink of this 'spoke card' design I ripped off for aus.bicycle, inspired by
this thread
? Like a laminated one in the rear wheel? Contact moi or rip off the design & produce your very own.
More bicycle goodness soon. And I've got plenty to

bitch

,

ahem

, to

comment upon

.

tootle-pips.