I hear voices, leading me on, urging me on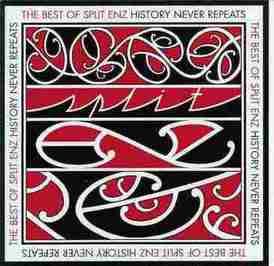 Just announced: Split Enz
Reunion 2006 Tour
!!!!
ABC National recently broadcast the superb Radio New Zealand "
Enzology
" radio doco.
Enzology is National Radio's documentary covering the history of New Zealand's most iconic band - Split Enz. Five years in the making, this ten-part series covers the history of the band from their beginnings in Auckland as an acoustic ensemble in 1972, to their final concerts as an Australia-based, internationally acclaimed pop band in 1984. See below for past and future broadcast dates in 2005 and 2006.
And now they're back - media conference tomorrow. Needless to say, we're obviously very excited about this. See below.