Bike n' Wheels Expedition: Day 2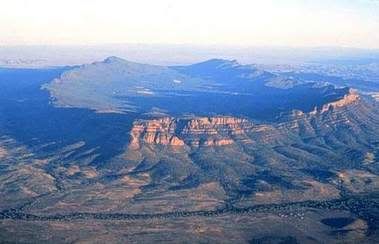 Despatches from the desert, trackback back to
Big Desert Adventure:
Wednesday
12.37pm, Text message from Velophile, obviously still in GSM network;

Lunch in Hawker. Rather warm on to Wilpena tonight.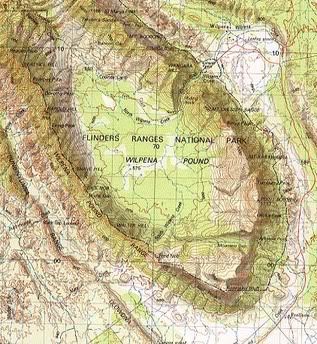 Stage 1 - av. rides 70km/day

Day 1 to 4 - Port Augusta to Angorichina
Climb winding Richi Pichi Pass to Quorn (40km). Day Two crosses open country with expansive mountain views to Hawker, steadily climbing to spectacular Wilpena Pound (120km). After a morning walk or mountain climb, ride dirt roads to Blinman and Angorichina (70km), then enjoy a rest day with a walk to Blinman Pools. Riders from the Bike SA Outback Odyssey join here.